Self-locking nylon cable ties Sample free
Brand:DEMOELE or Neutral packing or ODM or OEM
Type: Self-locking nylon cable tie
Material:Nylon 66, UL 94V-2.
Work temp: -20°C to 85°C.
Feature:Strength,94 v-2 fireproof,acid proof, corrosion resistant, good insulation,not easy ageing.Bundle wires quickly and soft,good toughness,self-locking fastening,easy to use.
Color: Stock in natural and black; (other color available upon request).
Certification:SGS,Rohs,Reach,CE,ISO
Packing: 100 pcs-1000pcs/plastic bag+carton.(also can pack as your request)
Product design:if you like other design,we can make new mould for you.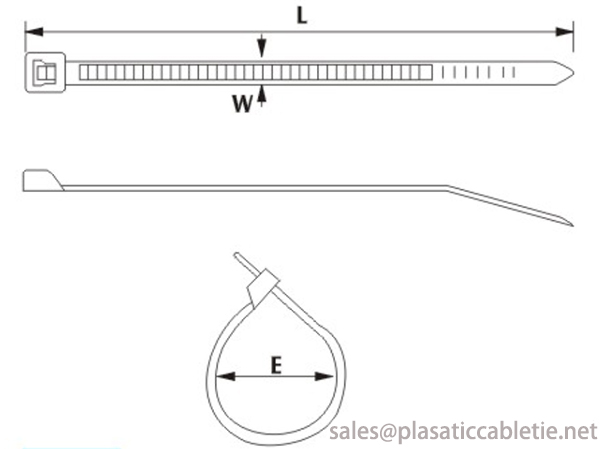 Specification
(if you can't find your interested size,pls contact us,these only part of cable ties size.)
Item No.

Length(L)

Wide(W)

Bundle diameter (E)(mm)

Tensile strength

inch

mm

mm

LBS

KGS

DM-2.5X60

2.4"

60

2.5

2-11

18

8

DM-2.5X80

3.2"

80

2-16

DM-2.5X100

4.0"

100

2-22

DM-2.5X120

4.7"

120

2-30

DM-2.5X150

6.0"

150

2-35

DM-2.5X200

8.0"

200

3-50

DM-3.6X150

6.0"

150

3.6

3-35

40

18

DM-3.6X200

8.0"

200

3-50

DM-3.6X250

10"

250

3-65

DM-3.6X300

12"

300

3-80

DM-3.6X370

14.6"

370

3-105

DM-4.8X150

6.3"

150

4.8

3-40

50

22

DM-4.8X200

8.0"

200

3-50

DM-4.8X250

10"

250

3-65

DM-4.8X300

12"

300

3-80

DM-4.8X350

14"

350

3-90

DM-4.8X370

14.6"

370

3-98

DM-4.8X400

16"

400

3-105

DM-4.8X430

16.9"

430

3-120

DM-4.8X450

17.7"

450

3-130

DM-4.8X500

19.7"

500

3-150

DM-7.6X200

8.0"

200

7.6

3-50

120

55

DM-7.6X250

10"

250

4-65

DM-7.6X300

12"

300

4-80

DM-7.6X350

14"

350

4-90

DM-7.6X400

16"

400

4-105

DM-7.6X450

18′

450

4-110

DM-7.6X500

20"

500

4-150

DM-7.6X550

21.6"

550

4-165

DM-8.8X400

16"

400

8.8

8-105

175

79.4

DM-8.8X450

18′

450

8-118

DM-8.8X500

20"

500

8-150

DM-8.8X550

21.6"

550

8-160

DM-8.8X600

23.6"

600

8-170

DM-8.8X650

25.6"

650

8-185

DM-8.8X720

28.3"

720

10-195

DM-8.8X800

31.5"

800

10-230

DM-8.8X900

35.5"

900

10-265

DM-8.8X1000

39.4"

1000

10-300

DM-8.8X1200

47.2"

1200

10-370

DM-12X300

12"

300

12

10-80

220

98

DM-12X600

23.6"

600

10-170

DM-12X650

25.6"

650

10-185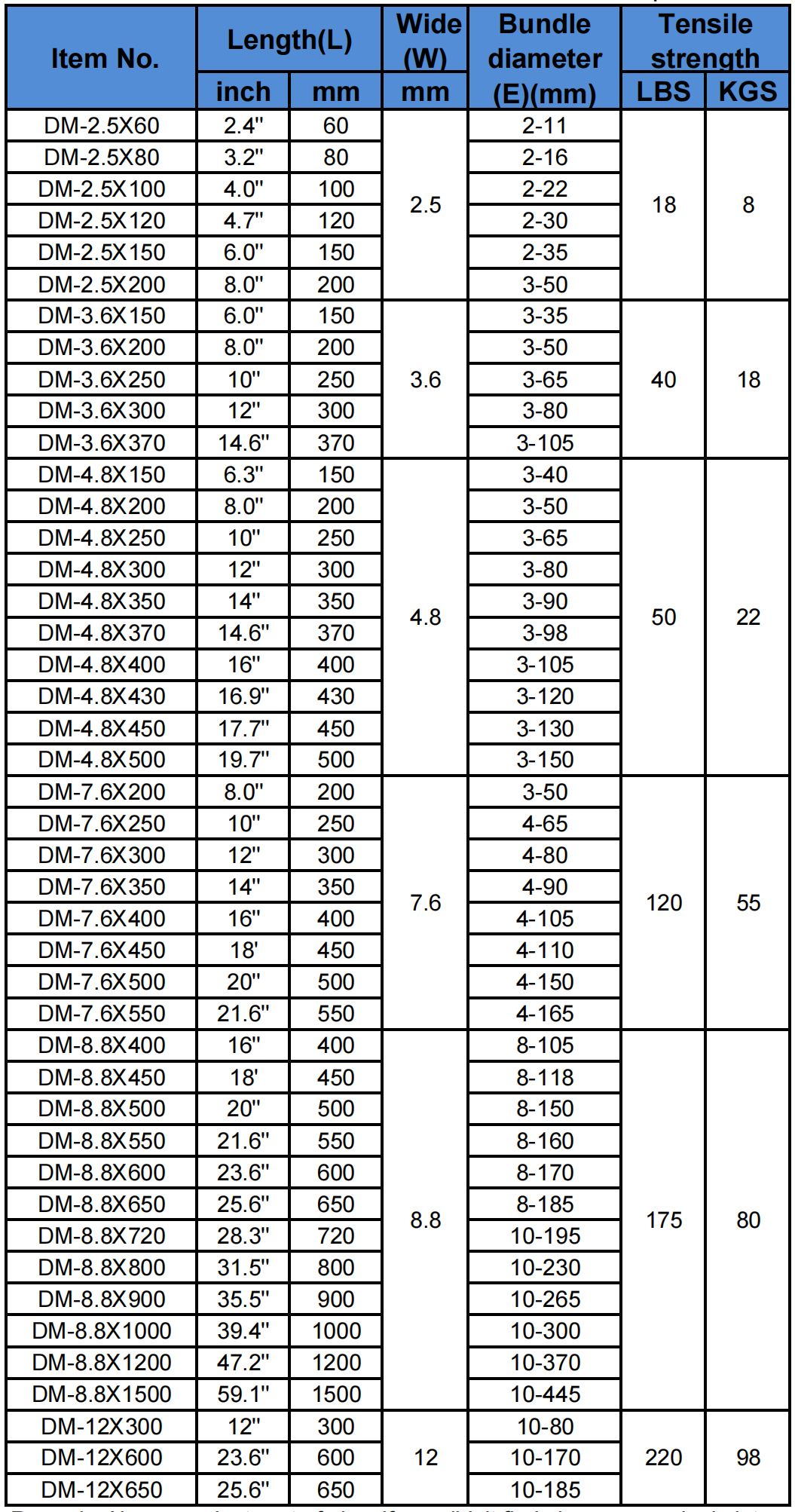 Details of product

Packing